Coverage

2,4 litres per minute

Autonomy

Fast charging 10 min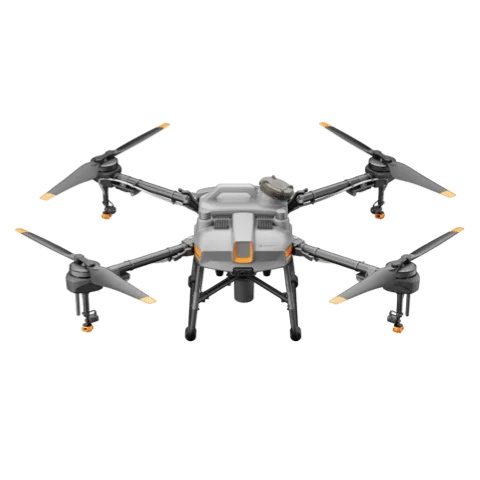 Drone for industrial use in agriculture. Intelligent technology capable of spraying, fertilising and sowing fields automatically.
Battery recharging system in the field and intelligent battery with ultra-fast charging.
It is capable of spreading substances over large areas, spraying 2.4 litres per minute.
IP67 certification for motors and electronics
Includes
Operator pilot
Routine programming
Liability insurance
* Does not include any substances contained in the tank.
With offices in Spain, USA and France, Airmedia360 offers innovative solutions for the audiovisual production and aerospace industries.
Airmedia360 has a presence in all major Spanish cities, including Madrid, Barcelona and Tenerife.
In addition, the company operates in all of the country's autonomous communities, providing services in Andalusia, Aragon, Asturias, Cantabria, Castilla y León, Castilla-La Mancha, Catalonia, Valencia, Extremadura, Galicia, Illes Balears, La Rioja, Madrid, Murcia, Navarra, the Basque Country, the Canary Islands and Ceuta and Melilla.
As a drone manufacturer, Airmedia360 offers a wide range of high quality drones to meet the needs of any project. From small, portable drones to large-scale flight systems, Airmedia360 has a solution for any audiovisual production need.
The company also offers a drone rental service at all of its locations. With a large fleet of drones available.