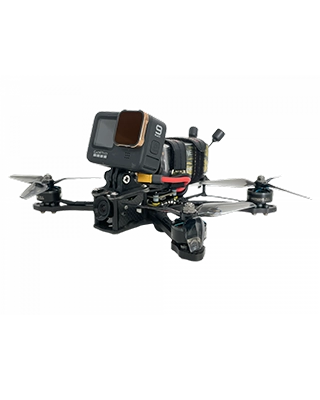 Drone for spectacular action shots capable of reaching more than 180km/h with an action camera such as the Go Pro.
Excellent image quality while maintaining the performance of a racing FPV drone.
We have the authorization to operate it in the city.
Includes
Pilot
ND filter set
AESA permit processing
Full HD + SDI video transmission
Civil liability insurance
With offices in Spain, USA and France, Airmedia360 offers innovative solutions for the audiovisual production and aerospace industries.
Airmedia360 has a presence in all major Spanish cities, including Madrid, Barcelona and Tenerife.
In addition, the company operates in all of the country's autonomous communities, providing services in Andalusia, Aragon, Asturias, Cantabria, Castilla y León, Castilla-La Mancha, Catalonia, Valencia, Extremadura, Galicia, Illes Balears, La Rioja, Madrid, Murcia, Navarra, the Basque Country, the Canary Islands and Ceuta and Melilla.
As a drone manufacturer, Airmedia360 offers a wide range of high quality drones to meet the needs of any project. From small, portable drones to large-scale flight systems, Airmedia360 has a solution for any audiovisual production need.
The company also offers a drone rental service at all of its locations. With a large fleet of drones available.