Wind resistance

Hasta 45km/h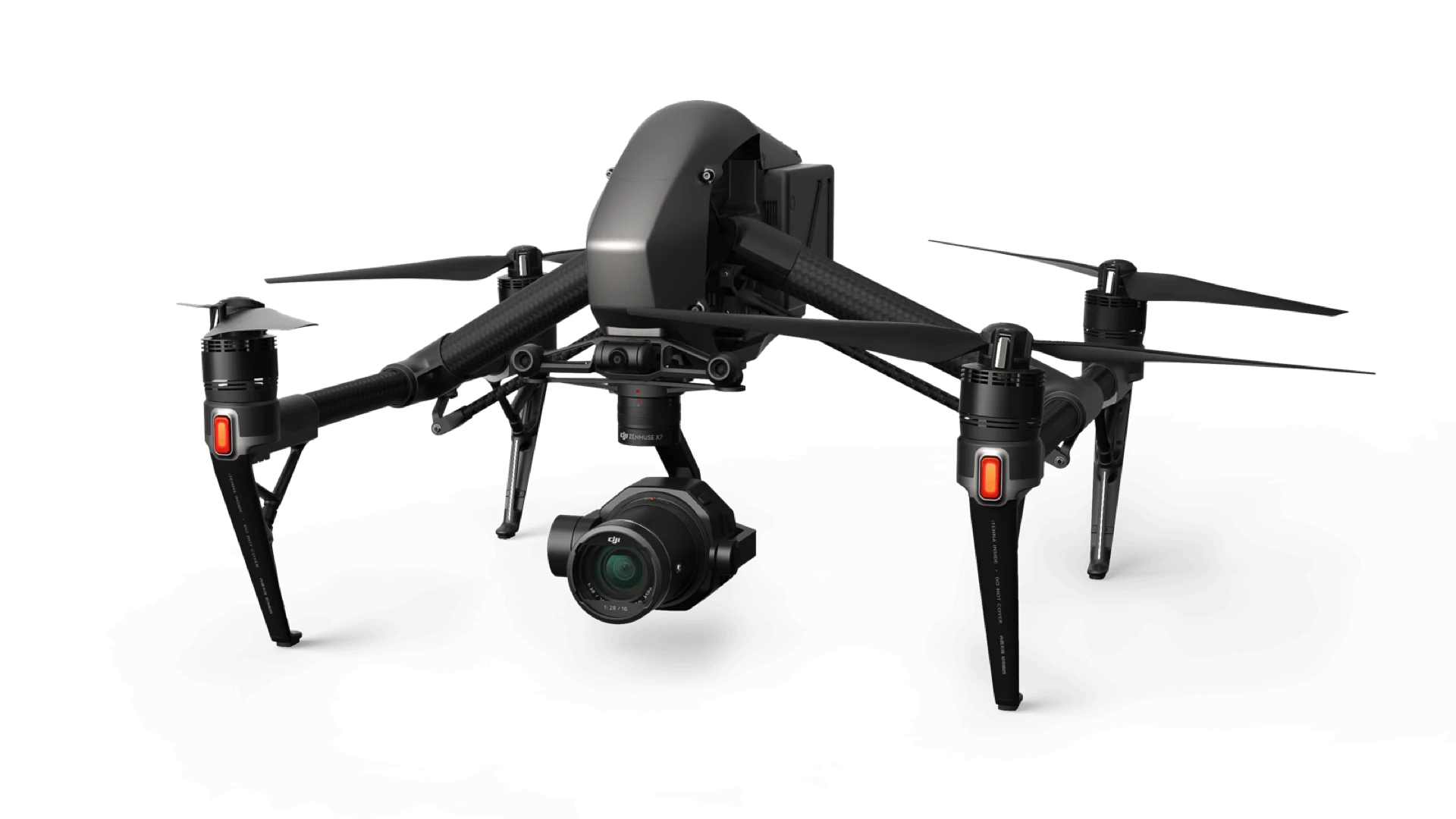 The most widely used drone for advertising and fiction series due to its low cost, small size, and city-approved aircraft.
The Zenmuse X7 is a compact Super 35 camera with a built-in stabilizer designed for professional filmmaking that delivers incredible resolution and image quality. Featuring a 24 MP CMOS sensor with a 14-stop dynamic range, it retains an amazing amount of detail and can record in CinemaDNG in 6K and Apple ProRes* in 5.2K.
It is also capable of continuous burst shooting at 20 fps and 24 MP snapshots.
The X7 also introduces DL-Mount, the world's first integrated aerial lens mount, which enables fast switching between the four available fixed lenses.
Includes
Cameras
Recording formats
Lenses
Focus Motor
Includes
Pilot, camera operator, observer (in some cases)
ND filters
Zumo 19″ monitor for client+ recorder
AESA permit processing
Full HD video transmission + SDI output
Civil liability insurance
Intercom for pilot, camera operator and director communications
It is capable of recording in 6K Raw thanks to its Zenmuse x7 camera with interchangeable lenses.
*Long-range control and focus/diaphragm motors available
Cameras
Recording formats
Lenses
Focus Motor
With offices in Spain, USA and France, Airmedia360 offers innovative solutions for the audiovisual production and aerospace industries.
Airmedia360 has a presence in all major Spanish cities, including Madrid, Barcelona and Tenerife.
In addition, the company operates in all of the country's autonomous communities, providing services in Andalusia, Aragon, Asturias, Cantabria, Castilla y León, Castilla-La Mancha, Catalonia, Valencia, Extremadura, Galicia, Illes Balears, La Rioja, Madrid, Murcia, Navarra, the Basque Country, the Canary Islands and Ceuta and Melilla.
As a drone manufacturer, Airmedia360 offers a wide range of high quality drones to meet the needs of any project. From small, portable drones to large-scale flight systems, Airmedia360 has a solution for any audiovisual production need.
The company also offers a drone rental service at all of its locations. With a large fleet of drones available.